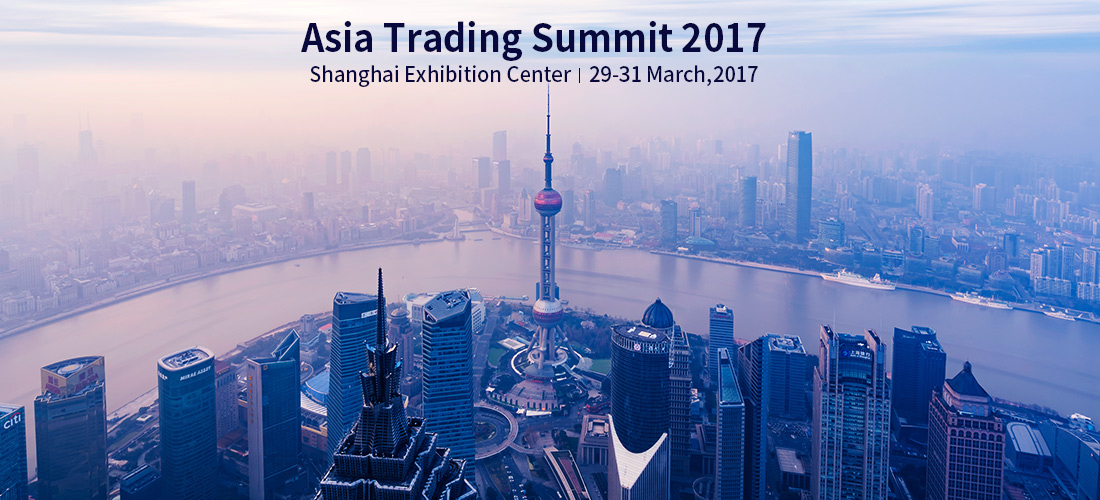 中文
Agenda
We have carefully arranged the agenda according to topics, e.g. keynote speeches, panel discussions and product releases etc. So get into the groove and go check it out!
9:00

Registration

10:00-10:30

Opening performance at EXPO entrance

10:30-10:35

Opening announcement by the moderator

10:35-10:50

Welcoming remarks from CEO

10:50-10:55

Ribbon-cutting ceremony

10:55-11:40

Keynote: Content Marketing-a New Weapon in a Cyber World

(Content marketing is popular now in the cyber world, but what is good and how does one find the best?)

Professor Dou Wenyu, Associate Dean of College of Business, City University of Hong Kong

11:40-11:45

Break

11:45-12:15

Workshop: In the Era of Intelligent Algorithms, What Is the Most Effective Man-Machine Combination for Investors?

Diamon Peng, General Manager, Vantage FX Asia-Pacific

12:15-12:25

FX168 new product launch

Guo Yongsheng, Senior Manager, Division 3 of FX168

Lunch break

13:30-14:00

Panel: Which Way Should Local Commodity Exchanges Go Before the June 30th Deadline?

Moderator: Tiejun Liu,VP of Muchinfo

Panelist 1: Yong Huang, General Manger, Finance Business Dept., CHINA SILVER GROUP, Chairman of SHISE

Panelist 2: Wentao Chen, General Manager, Shanghai Petrochemical Exchange

Panelist 3: Wanning Liang, Commodity Trading VP of CHINARS SHENZHEN Institute for CSISAI

14:00-14:05

Break

14:05-14:35

Keynote: Navigating Changes in International Regulation in the Forex and CFD Industry
(Mr. Diego Rotsztain, member of GAIN's global executive committee, will explain how customers and partners should consider navigating the challenges posed by changes in international regulation of the FX and CFD industry, including reviewing the key recent and upcoming changes.)

Diego Rotsztain, Executive Vice President, Head of Corporate Development General Counsel and Secretary, Gain Capital

14:35-15:05

Workshop: the New Situation of Digital Currency

Fei Liu COO, Huobi

15:05-15:50

Panel: How Local and International Traders in China Can Best Co-Exist

(Traders with very different backgrounds are all very active in China. How well do they get along with each other, competition aside? How will innovation help traders to survive?)

Moderator: Micket Xu, Associate Dean at FX168 Finance College

Panelist 1: Roberto d'Ambrosio, CEO, Alpari Research and Analysis

Panelist 2: Charalambos Psimolophitis, CEO, FxPro

Panelist 3: David Ding, General Manager, Create Hong Kong

Panelist 4: Shihao Song, Executive Director, CMT
9:00

Registration

10:00-10:30

Keynote: Investing and Trading FX and Gold in the Trump Era

(With the Fed increasing interest rates and the Donald Trump presidency beginning, how will the market go and how should you invest in the forex and gold markets in 2017? Our analyst will share his insights with you.)

Micket Xu, Associate Dean at FX168 Finance College

10:30-10:35

Break

10:35-11:05

Workshop: How to Master the Market Like a Professional Dealer

Margaret Yang, Market Analyst, CMC Markets

11:05-11:10

Break

11:10-11:40

Workshop: Linking the World through Trading

Lee Yu, Managing Director, Goldland Capital Group (GCG)

11:40-11:45

Break

11:45-12:15

Workshop: What Are the Most Valuable Assets for an FX Broker?

Carlos Qiu, CTO, STARTCE

12:15-13:30

Lunch break

13:30-14:00

Workshop: the Fintech Revolution and How Social Investing Is Disrupting Legacy Finance

Jasper Lee, Managing Director (China Region), eToro

14:00-14:10

orkshop: the 'K' Rule of the Trend Defense Game ---- to Seek the Blindness and Enjoy the Trend Extension

Ken Dai, Analyst at FX168 Finance College

14:10-14:15

Break

14:15-15:00

Panel: the Role of Forex Market Analysts

Moderator: Tengjun Jin, Analyst at FX168 Finance College

Panelist1: Yeh Liang Chau

Panelist2: Caifeng Lang, Analyst at FX168 Finance College

Panelist3: Wei Yi

Panelist4: Tao Yuan

15:00

Closing announcement
Accommodation
Welcome to Shanghai! There are some hotels close to the venue that we have selected for you.
We advise you to book the hotel via booking.com.
To ensure you have a smooth journey, we recommend that you use a reliable channel for the relevant booking as early as possible.
Please note that we do not cooperate with any third party and booking companies, and will not disclose your personal information to them.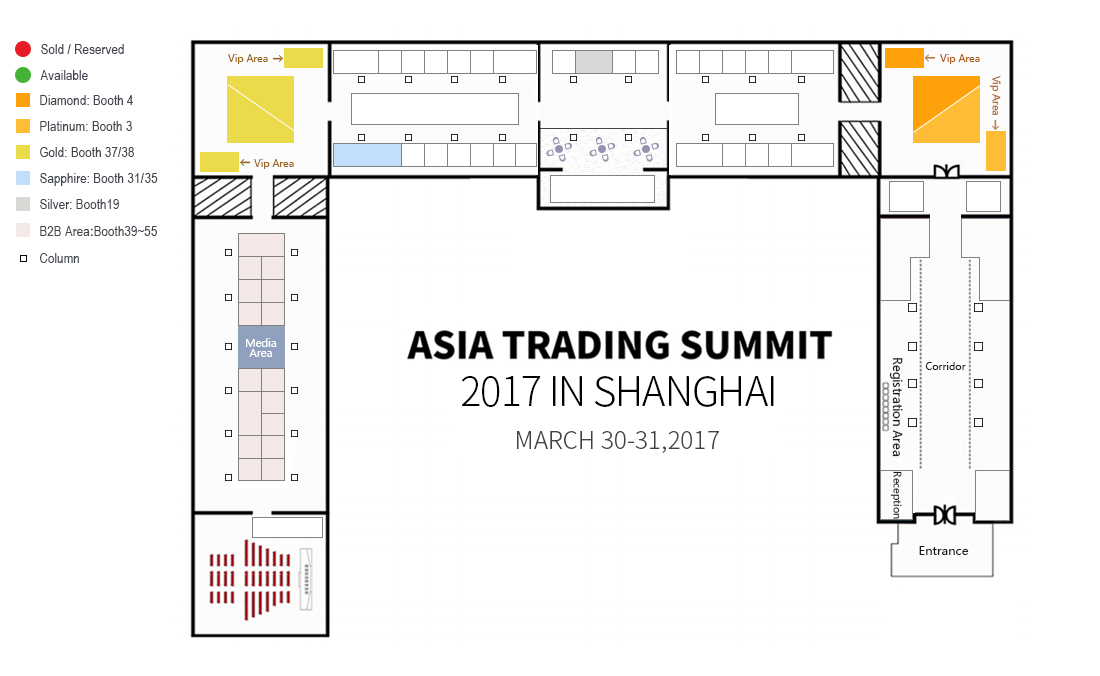 1
2
3
4
5
6
7
8
9
10
11
12
15
16
17
18
19
20
21
22
23
24
25
26
27
28
29
30
31
32
35
36
37
38
39
40
41
42
43
44
45
46
47
48
49
50
52
53
54
55
LoungeA
LoungeBC
Tea Break
Speaker Hall
Registration
Make sure you register early to be included on updates pertaining to the Asia Trading Summit 2017 and associated networking events.
Any problem regarding to registration please contact: business_support@fx168group.com
Please note: If you are representing a company, please click on "institution registration".
Contact us
We welcome any requests and will reply to you as soon as possible.